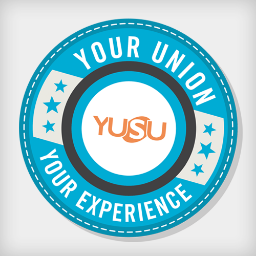 YUSU has proposed the removal of ATOS from campus, after exclusive information was given to Vision by members of the Students' Union.
ATOS, the company which performs Work Capability Assessments for the Government, has been slammed by the Union for being "far too tough" and "not fit for purpose".
There have also been allegations that people have died after being sent back to work by ATOS.
Because of the student impact of having ATOS, a firm which "regularly recruits top graduates" on campus, YUSU has decided that it should "lobby against the presence of ATOS on campus, including at Careers' fairs". One of the reasons stated was that "Disabled students… may be distressed by the presence of ATOS".
One disabled student commented; "I wish the University would stand by me and other disabled students instead of trying to milk money out of the disgusting company ATOS, which persecutes people like me."
YUSU Disabled Student's Officer, Thomas Ron, added;  "They are a company that has had a terrible effect on disabled people, student or otherwise and has even been responsible for the deaths of some people.
"They often recruit at universities but the welfare issues and the effect they will have on disabled students would make it deeply irresponsible to allow them on campus."